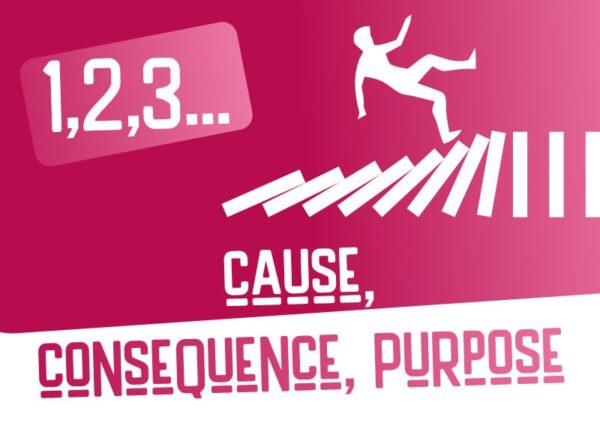 1, 2, 3… Cause, consequence and purpose!
3 posters to introduce and differentiate the structures to express cause, consequence and intention. Ideal for online lessons but also works great for in-person courses.
Description
With these posters, your students will learn grammar in 3 steps:
Poster 1: Discover the structures in context
Poster 2: Practice them with guided activities
Poster 3: Produce them autonomously with a game
The 1, 2, 3… ! line of resources each contain 3 posters to print out, project or screen share to aid your teaching of grammar, vocabulary or functional language. They were first conceived to respond to the needs of online teachers needing simple resources for their new online lessons which do not require any advanced technology or software skills and can be used on any type of digital meeting platform.
Most of the activities are speaking-based and of various types: games, tasks, speaking challenges, story-telling, or riddles. These activities are suitable for individuals, pairs, small groups, as a class, etc.
---
Target Language
Students will discover, practice and produce common structures for expressing cause, consequence, and purpose.
---
Level
These activities are recommended for B1-C1 students.
---
Includes
A 7-page PDF with the 3 posters, a table for students to organize their connectors, and teacher instructions to print or screen-share during your online classes;
3 posters in JPG format to easily copy and paste onto a virtual whiteboard;
3 reviews for
1, 2, 3... Cause, consequence and purpose!
It takes a team of 13 to create and produce this material. In order for that to continue, please think about purchasing your own subscription to ESL Expertz and encourage your colleagues to do the same. We appreciate your confidence and support!