Back to the basics! Roll a die and move along the board, start at start and end at finish. You know the drill. But! This ESL Questions Board Game has several different little question-making riddles to challenge your beginners. Each color has a different objective which your students can easily follow at the top left of the square. Icons in the middle will help guide your students with their responses.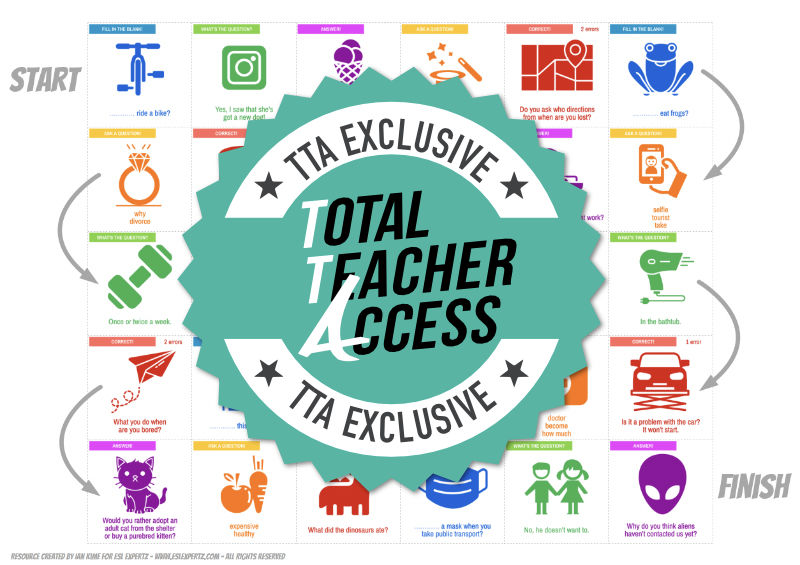 This activity is reserved for Total Teacher Access Subscribers.
Already have a TTA? Log in now to download for free or get a subscription.
Looking for more?
More Online Board Games
More ESL Games