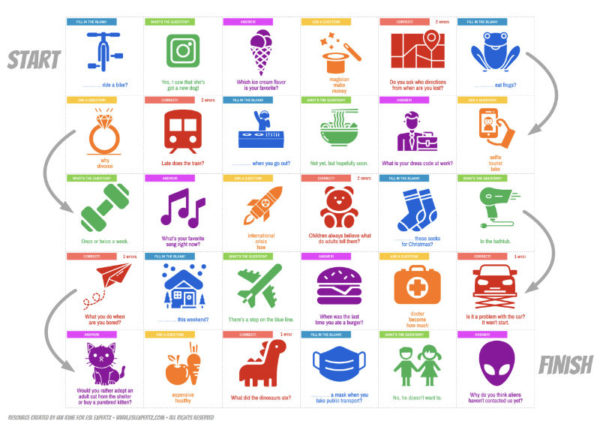 Practice question-making skills with your beginner students by getting to the finish on this ESL Questions Board Game.
Back to the basics!
Roll a die and move along the board, start at start and end at finish. You know the drill. But! This ESL Questions Board Game has several different little question-making riddles to challenge your beginners. Each color has a different objective which your students can easily follow at the top left of the square. Icons in the middle will help guide your students with their responses.
It takes a team of 13 to create and produce this material. In order for that to continue, please think about purchasing your own subscription to ESL Expertz and encourage your colleagues to do the same. We appreciate your confidence and support!