How can positive thinking be harmful to our happiness?
Today you and your students will be talking about redefining our concepts of happiness with Derren Brown. He postulates that today's "Think positive" attitude isn't always so good and that the stoics may have some lessons from antiquity we can apply still today.
If you like warmers (it's basically my favorite part of the lesson), you could ask your students to define the following words (in their own words):
Happiness
Positivity
Optimism
Pessimism
Failure
Start by distributing the PDF to your students and follow the directions on the PDF.
The video: https://youtu.be/qr5_wQrW8CMM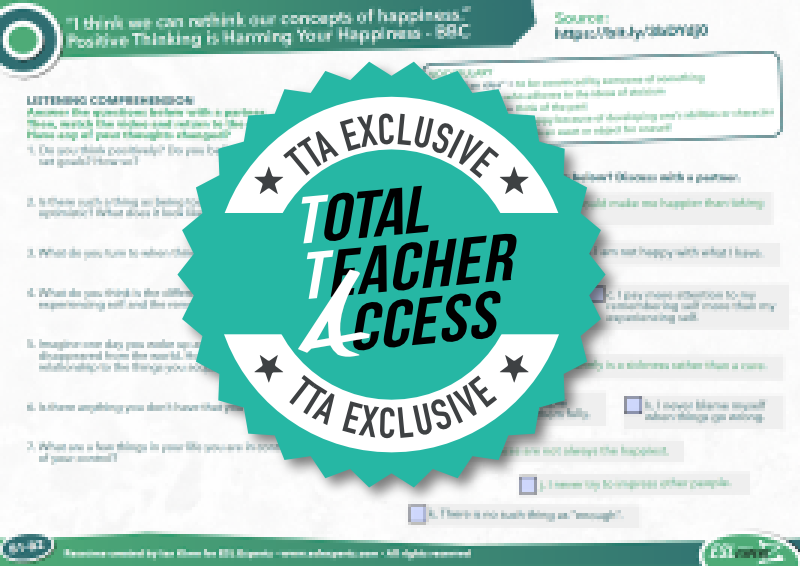 Access to the influencer ESL discussion worksheet is only for Total Teacher Access Subscribers.
Log in to your account or sign up for Total Teacher Access to download this activity and much more.