Prove you are…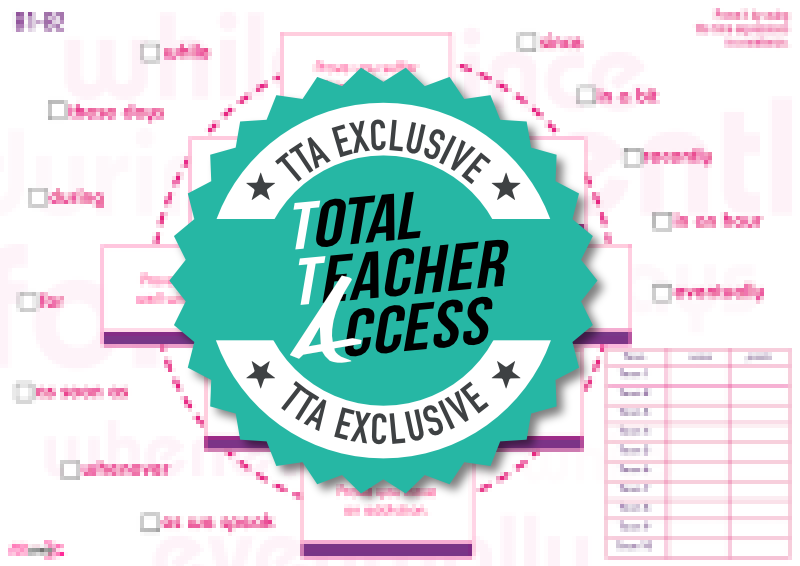 This activity is exclusively for Total Teacher Access subscribers.
Already a TTA subscriber? Click here to log-in or buy a subscription
How to use this activity
Put students in small teams or let them play individually. Fill out the team name column in the bottom right.
Display the game board for everyone to see.
Choose a card from the middle.
Students take turns coming up with sentences that prove the information on the card to be true. Each sentence must include one of the time expressions on the board.
If the sentence is grammatically correct and the time word or expression has been used correctly, they get a point. Check the box next to the time word or expression. It can no longer be used for this round.
Once all the boxes have been checked, uncheck them and move onto a new card.
Once all the cards have been used, count up the points. The student or team with the most points wins.
Description
Here's a fun game to practice time expressions with beginner and intermediate students with the theme of people and psychology. Use it as a warm-up, review, end of lesson activity or free practice. Make sentences using different time expressions in order to prove something about yourself. Fun and challenging!
Looking for more?
This activity was based on our premium resource The Time Expressions Game >>