Keep your head up, put a smile on your face, and remember: you love teaching your kids English. Yes, you do! It's already week 6, and you can discover our whole teaching adventure here…
Week 6: March 22
Day 1:
Nothing really new today. I guess that's what this learning thing is about: repeat, repeat and repeat. So today we used the same resource about good and bad weekends that we used last week (day 4). I tried to use some comparison structures again, at a lower level than the police chief resource that I tried to use a few weeks ago.
My starting point was "What do you do on a good weekend? And on a bad week-end?"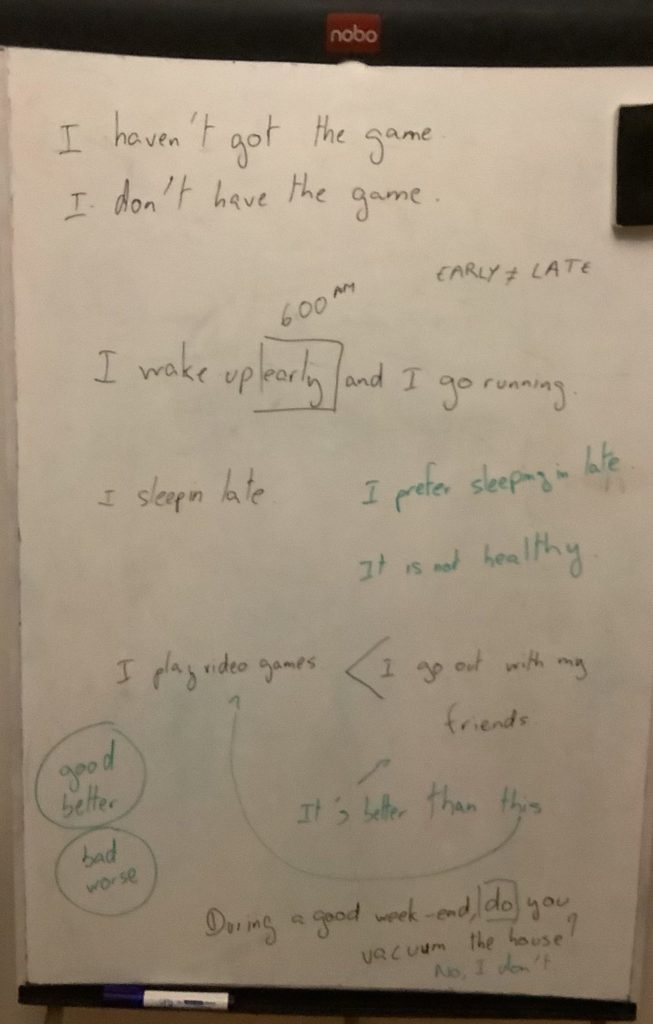 Day 2:
K. has a test coming soon about means of transports. So we tried to make a list of what she knows. I wasn't prepared for this, so I didn't know exactly what to do.
Then we played the question game, using the basic version described here.
the-riddler-esl-expertz-final

To sum it up: we chose the "sandwiches" card and K. had to make up the questions that go with the answers at the bottom of the card. It worked well. This was, again, a good opportunity to revise various things (can, questions, negative questions).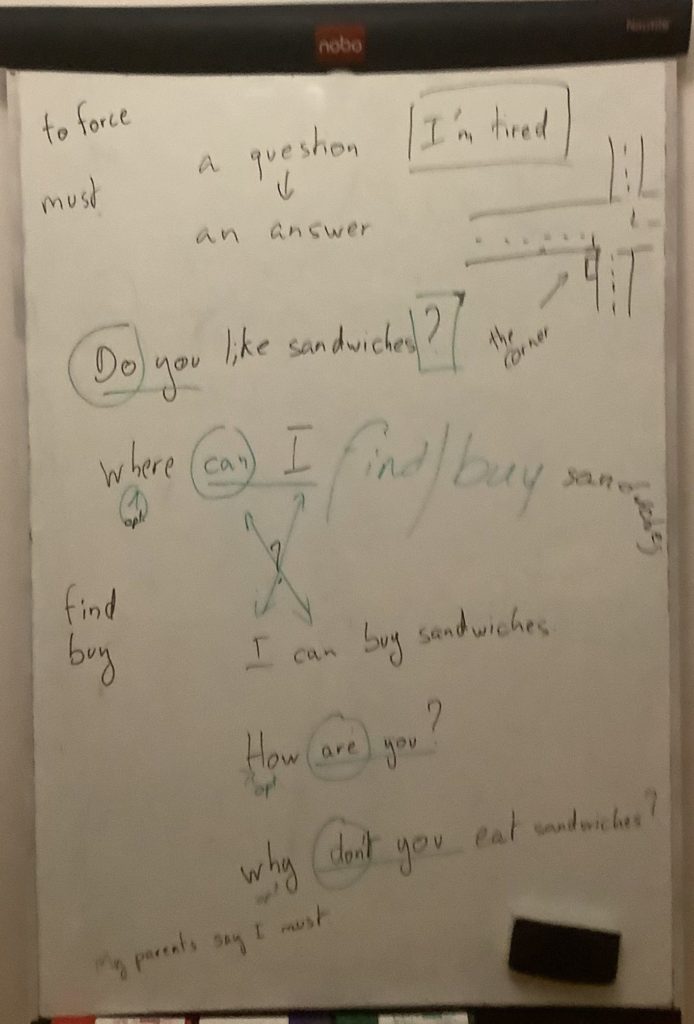 Day 3:
I think this one illustrates the way I try to work more than any other before. When preparing my lessons, if I have time, I try to think in the following way:
what have we been doing before?
how can I find a way to reuse those different things in a single activity, so that everything will be used again in a different context?
Seems simple, doesn't it? It is. But we, as teachers, tend to forget this moving forward. In this case, I made up a very simple activity where K. had to compare different means of transport.
The next step, according to my humble theory, would be to mix in a single activity: comparison, basic verbs (ideally using present simple and continuous) and means of transports. Sounds hard to imagine such an activity? Well, it is. I will think about it.
That's for the self reflection part.
Today, I just wrote on the board a few means of transport and some words in a circle. K. had to compare means of transports using those words. This obviously requires using various structures, using adjectives or nouns.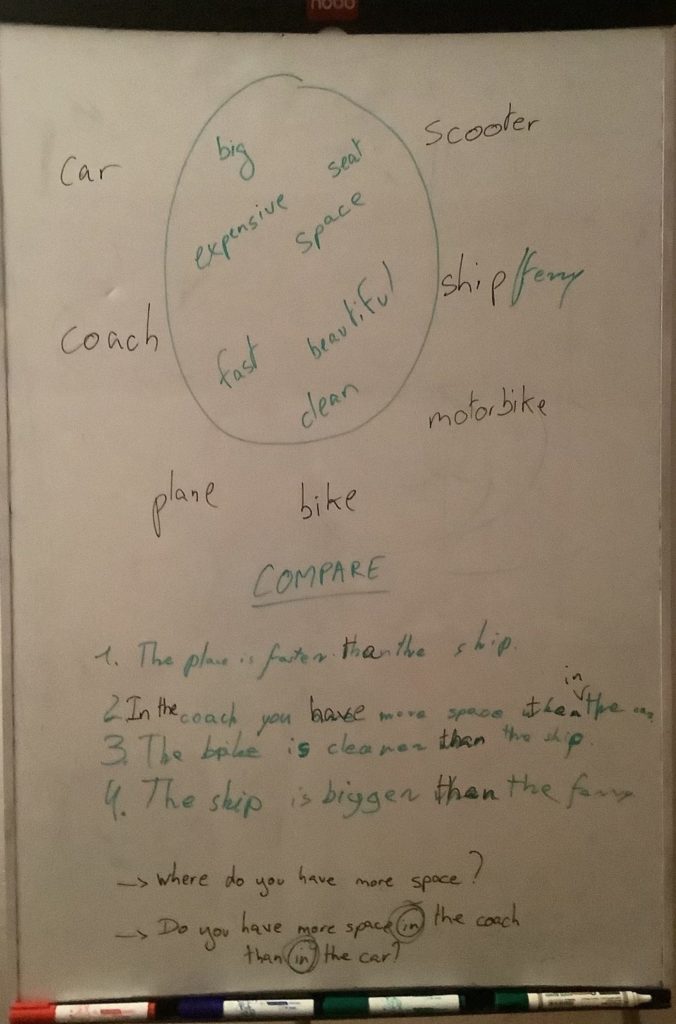 Day 4:
Well, no, actually, no day 4.
Day 5:
We were tired today, so we just had a "five minute learning" and made a list of shops that K. has to know for her test.
This was a pretty simple week. I love to use many resources, but this wasn't the case. But, in the end, it's not about me being happy, it's about her learning. And it looks as if we are moving forward.