It's a lockdown week, which means that my motivation is low (like, very low). But still, we carry on. If you arrived here by mistake, beware:  the whole story started here…
Week 5: March 15
Day 1 (and 2 and 3):
We didn't have our regular 15 minutes a day this week, although I can say we learnt some English every day.
Basically, we used the Me neither poster. K. had to decipher and write down some sentences. We also discussed sentences she didn't understand and I tried to explain them. As you can see on the board, I tried to use "I was" in context to explain a sentence of the poster that includes "anymore". K. is actually starting this "was/were" thing right now with her teacher.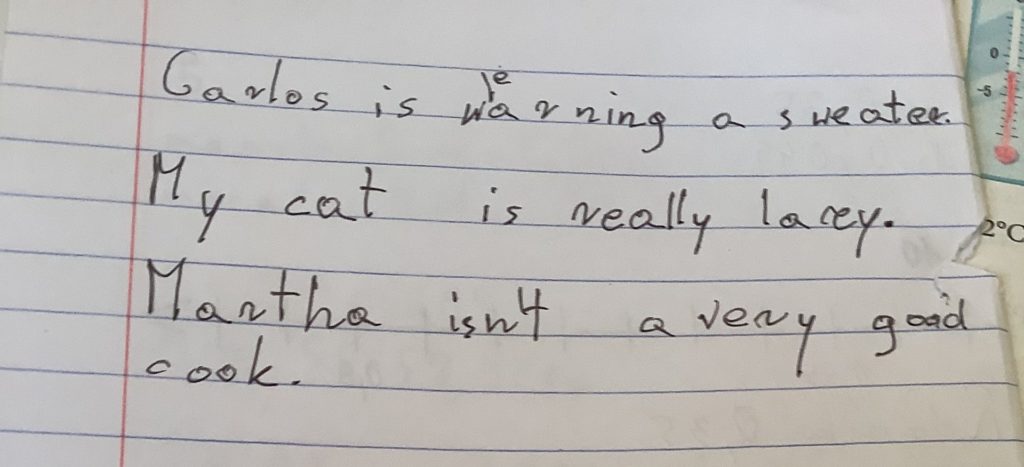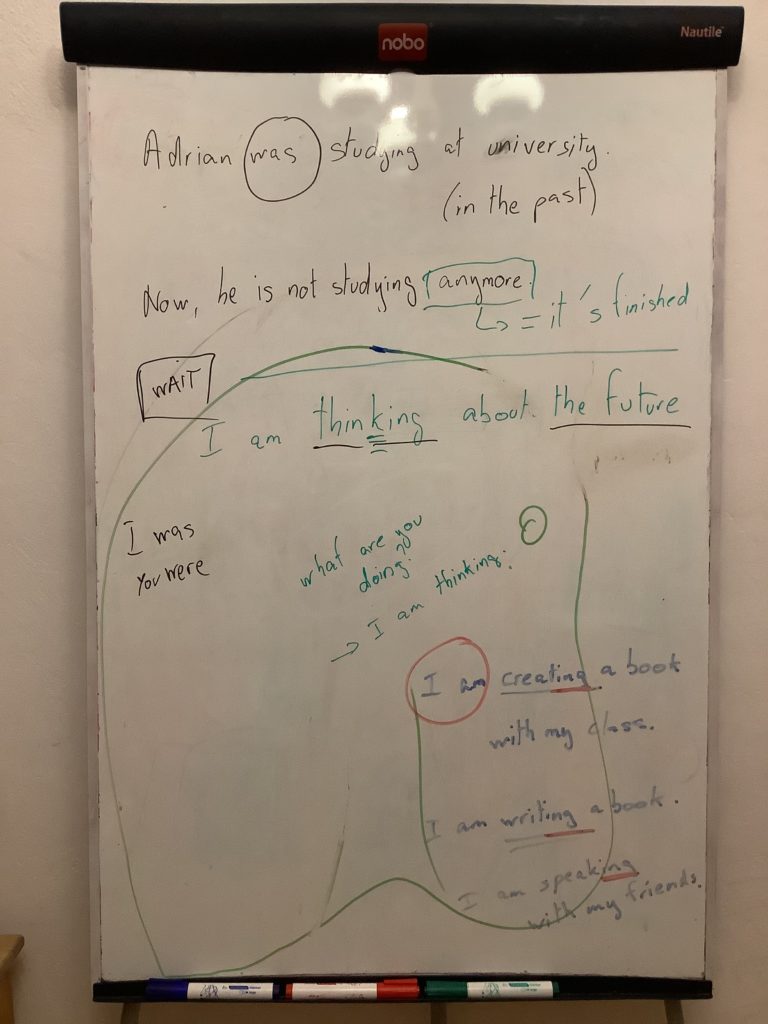 Day 4: game day
Today we use a simplified version of Tic-Tac-Irregular. If you don't know this easy ESL game, you need to check it out.
The board game looks like this (to download it, unlock the resources at the bottom of the post.
tic-tac-irregular-esl-expertz

It plays like a "connect 4" game: you have to get 4 circles of your color in a row to win. I made the rules very simple and close to what K. needs to practice: to be able to put a circle on the board, you need to use the verb in the present simple form and the present continuous form. So you would have to say "I go/Iam going". Then if you are able to make a sentence using one of those forms, you can play again. Otherwise, it's the next player's turn.
I lose, obviously :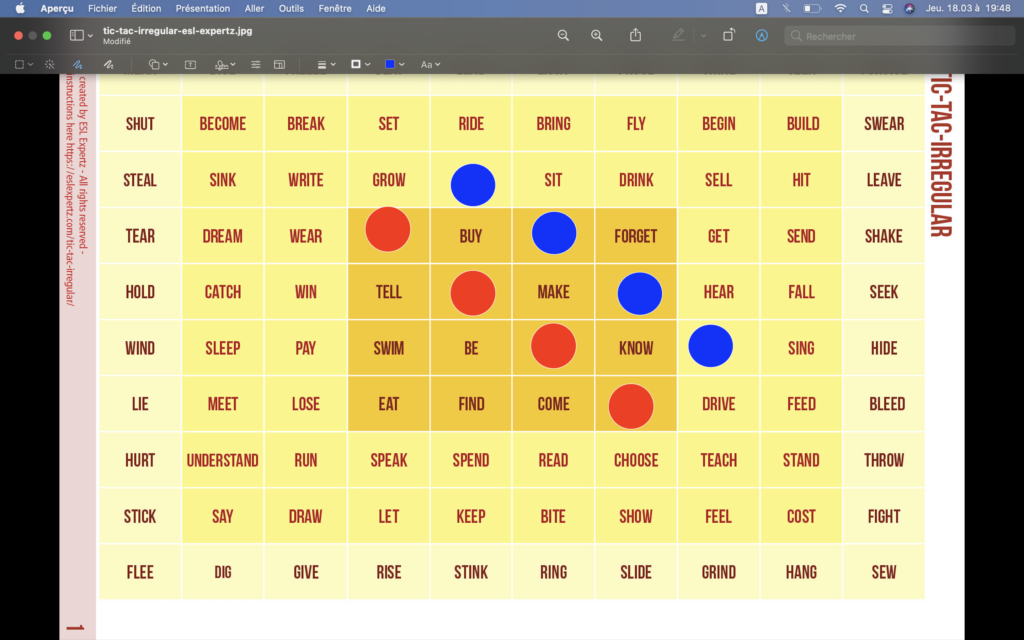 I soooooooo have the feeling that we are doing the same again and again, and K. keeps forgetting that she needs to put I AM before the -ing form. "I reading". Keep calm. I know why I could never teach kids.
Day 5: good and bad weekend
I asked Ian to translate and adapt a resource about good and bad weekends. Here's how it looks:
good-weekend-bad-weekend

I started by asking K. what she understood from this resource. We focused on what she understands and asked her what she likes to do at the weekend and what she thinks is part of a good and a bad weekend.
For once, we had a very good time with a lot of TL involved.
Once again, we then played the Tic-Tac irregular game. Once again, this was a good opportunity to practice. I love the way this game gives us a possibility to be creative through the rule I added: make one sentence using the verb.